J.Nolan is definitely a rare breed in the rap game, especially seeing that he's still legally a teenager. The 19 year-old microphone fiend is all about lyrical content while blending his cool multi-syllabic flow with soulful beats that accompany his vocals very well. His style alone separates him from anyone coming from his area…Atlanta, Georgia to be exact, although he is originally from New Haven, Connecticut. Nolan doesn't try to be anything that he's not in his music either. He openly admits to not being a thug or anything remotely close to it. As a matter of fact, he claims that hip-hop music played an equal role to his parents when it came to his upbringing. J.Nolan cites influences such as Lupe Fiasco, Kanye West, Jay-Z, Nas, and Common with a long host of others. By listening to his music you can see that he took the best components from each and compiled them together to create what would be best described as a breath of fresh air. In 2007, Nolan got the seal of approval from DJ/Producer Don Cannon a day after passing him one of his demo CD's outside of an Atlanta radio station(Hot107.9 fm). Most recently he's received a bit of encouragement from E.Ness, former member of Bad Boy's Da Band. This encounter took place on J.Nolan's myspace page (www.myspace.com/jnolaniscool). On June 10, 2008 he dropped his 12th mixtape entitled "Fresh Produce" and released it as a free download on the internet. It consists of 100% original material which makes it feel like a full-length album. His song "Saturday Night Fever" is his most popular to date. Nolan has embraced the internet as a way to gather a following without ever having to deal with any record labels. He believes that in time, majors will be forced to take notice to what he's doing. The "I AM NOT A RAPPER" mixtape was released on September 26, 2008 and most recently on December 1, 2008 "The Up-Bringing 2.0" was also put out as a free download. The Up-Bringing 2.0 is completely produced by Nolan's cousin Yung B Da Producer and recaps the highs and lows of current hip-hop. J.Nolan is scheduled to release the video to his single off the project, "Soul Brother pt.2" very soon and plans to gain a bit more attention with that. With an abundance of music to come, people are sure to start seeing his name pop up more often in many areas.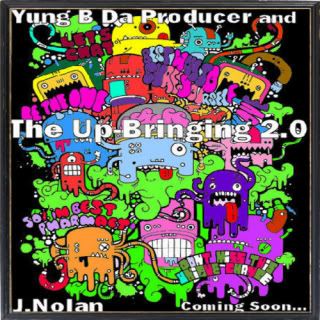 Genre: Hip-Hop
Year: 2008
Label: n/a
TRACKLIST:
n/a
Download
J.Nolan - Soul Brother Pt. 2 [DOPE TRACK, DOPE VIDEO]
MORE INFO AT:
J.Nolan Myspace Profile
AWESOME MC!!!